"I can't imagine going back," said Seema Verma, administrator of the Centers for Medicare and Medicaid Services, during a STAT live virtual event. "People recognize the value of this [Medicare Telehealth Access], so it seems like it would not be a good thing to force our beneficiaries to go back to in-person visits."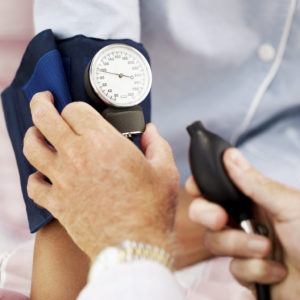 STAT's June 9 article "'I can't imagine going back': Medicare leader calls for expanded telehealth access after Covid-19" reports that the comments were her strongest remarks to date on the need to preserve access to telemedicine after the outbreak. During the past three months, virtual visits have increased more than 40-fold in some parts of the country.
However, Verma remarked that the federal government must look at whether it should continue paying the same for virtual visits, as for in-person care. Equalizing payment during the pandemic was one of the big motivators in the telemedicine expansion.
"Right now for the public health emergency, we're maintaining that equilibrium, but going forward that's something that needs to be looked at," Verma said. "I don't see it as a one-to-one. think there are some potential savings for the system that do occur by having a telehealth visit."
However, Verma was insistent in an interview that the increase in telemedicine visits has significantly improved access to care. She said weekly telemedicine visits increased to more than 1 million a week, compared to about 12,000 before coronavirus began to spread in the U.S. in March.
"It's made a big contribution in saving lives, because it didn't require our Medicare beneficiaries to leave their home," she said. "It's been an incredible response."
Verma said action from Congress will be required to permanently expand telemedicine on a national level, because existing laws restrict coverage to people living in rural areas where access to care is particularly tight. However, Verma remarked that CMS is looking at ways to preserve access to telemedicine visits in settings, such as patient's homes, hospice care and nursing homes. They're also reviewing ways to permanently expand the types of services that can be provided via telemedicine, like emergency care, physical therapy and mental health consultations.
She noted that the Trump administration would back efforts to allow more telemedicine to be practiced across state lines. Currently, doctors are limited to providing care in the states where they're licensed, which, in many instances, keeps patients from accessing care delivered by doctors who live across state lines. CMS relaxed those restrictions in the pandemic.
"For us to truly leverage the potential in the power of telehealth, we're going to have to rethink our laws around licensing," Verma said. "Is it really necessary to have those borders? We should allow…practicing across state lines, because it really has the potential to provide better services and reduce some of those shortages, especially in some of the highly specialized fields."
Reference: STAT (June 9, 2020) "'I can't imagine going back': Medicare leader calls for expanded telehealth access after Covid-19"