The Cost of Nursing Home Care
Nursing homes are expensive. Whether you're looking at long-term care insurance well in advance of needing care or you're visiting with the nursing home admissions office to move your elderly mother into her room tomorrow, you know that the out-of-pocket costs for nursing home care can quickly reach five digits. At an average of $215.97 per day in Iowa, paying $78,000 per year is not only likely, but it's almost guaranteed. In the face of numbers like this, it's only natural to despair.
Unfortunately, the long-term care system is set up to push you even farther toward losing all hope. Last week we talked about The Great Medicaid Planning Hoax. The state doesn't want you looking for answers, so they actively try to prevent you from seeking help. The nursing homes are disincentivized from helping you qualify for Medicaid because the state pays less per day for patients on Medicaid. And most lawyers take the state at its word when it says Medicaid eligibility is only for people who have spent every last dollar of their own money.
But that's the hoax. The state is wrong. Nursing home employees can only help you so much. Even a general practice lawyer won't have the "deep-dive" knowledge needed to help you navigate the murky waters of the Medicaid system. You don't have to feel lost as you face down the looming nursing home crisis. Here's how you can take back control of the high costs of care.
Get Educated
The first step to getting back in the driver's seat is getting educated. Start by finding out what all of your options are. Do you have or can you get long-term care insurance? Are you a veteran? Do you plan your nursing home stay to be temporary? Depending on how you answer those questions and your care needs, you may have options for paying your cost of nursing home care in addition to out-of-pocket payment and Medicaid, including long-term care insurance, veteran's benefits, or even Medicare.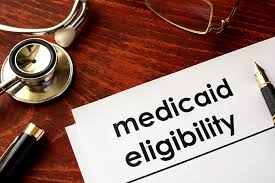 Once you know your options, you need to learn what the requirements are for each option. For example, Medicare will pay for your nursing home bill for up to 100 days if you go there directly from the hospital and you continue to improve through skilled care and rehabilitation. Medicaid eligibility depends on a huge variety of medical, financial, and familial factors. A good place to start gathering information about Medicaid eligibility is our Medicaid Guidebook page.
Learning about the different options and their unique requirements can have two outcomes. In a perfect world, you'd be able understand the limits and know which option(s) you want to pursue. Unfortunately, the limits and requirements of Medicaid, Medicare, and veteran's benefits are so numerous and spread so far across federal and state law, that you might be feeling overwhelmed with the amount of information you need to absorb. Even if you understand the rules, knowing how to apply them to your situation can be overwhelming on its own.
Work with an Expert
Part of The Great Medicaid Planning Hoax is the idea that a general practice attorney can help you work through the maze of state and federal regulations. If you've started researching eligibility requirements, you've probably figured out that knowing and understanding the rules takes a great deal of singular focus, and applying those rules can be even more difficult. It's no wonder, then, that a general practice lawyer just doesn't have the depth of knowledge and experience needed to help you plan for paying the nursing home.
Think of it this way: if you needed triple bypass heart surgery, you wouldn't ask your personal or family physician to perform the procedure. You'd have a heart surgeon, with all their knowledge of the intricacies of the human heart, handle the surgery.
A lawyer who specializes in nursing home and long-term care planning already knows the intricacies of the Medicaid rules and regulations. If they're a true specialist, they'll already be formulating your options as you talk with them about your situation. As a Medicaid expert, they'll not only be able to plan with and organize your financial affairs, but they'll also identify how your relationships with various family can expand or restrict the options available to you.
Plan Ahead
Every elder law specialist will tell you that the number of options you have for paying for a future nursing home bill increase if you plan in advance. There are a variety of planning tools available for people with an immediate need for nursing home care, but the protection and preservation is always better and stronger if you start planning before you need the care.
For example, a common concern is whether the state will take your house if you go into a nursing home. If you pay your nursing home bill with your life's savings, the answer is no, but you could be forced to sell your house in order to continue paying your bill. If your house is treated as an exempt asset and you qualify for Medicaid, then your house will be subject to Iowa's Estate Recovery Program, which requires your estate to pay back any benefits the state pays on your behalf. Your house and every other asset in your estate must be used to satisfy this debt. For a single person entering the nursing home today, the options available to avoid this outcome are very limited. But an individual who plans ahead with the help of an expert has a variety of options available to them.
Where to Go from Here
Planning is, by definition, an activity that is focused on the future. For many people, a desire to leave a future legacy for their spouse, children, and grandchildren is the driving force behind long-term care planning. For others, long-term care planning is simply part of retirement planning: they want the peace of mind that comes with knowing where the money for their care will come from.
Unfortunately, until recently, long-term care planning has been shrouded in a cloud of misconceptions and inaccuracies. The status quo says, "Just spend all your money on the nursing home. Then we'll help you figure out the next step." Under the old way of doing things, you have no control; if you accept the status quo, then you're stuck.
But if you reject the hoax, you can take control of your nursing home bill. Get educated. Plan ahead. And work with a lawyer who is an expert in the Medicaid rules. The future – your legacy! – could depend on it.