A Medicaid Planning Hoax is happening in our community. People are saying there's nothing you can do. Don't buy into the narrative; you're still in charge.
The Great Medicaid Planning Hoax Explained
Nursing homes. Long-term care. These phrases cause a feeling of unease, depression, or even dread for many people, and for good reason: no one wants to think about the loss of independence and health that comes with age. Most Americans haven't planned for their long-term care needs, but 70% of people who turn 65 can expect to use long-term care at some time during their lives.
Like me, you may be asking, "Why aren't people planning for long-term care?" According to www.longtermcare.gov, 28% of people aren't planning because long-term care costs are so high, and 45% of people simply don't know how to plan. My own experience with both advisors and clients reflects this. Over the last couple of months, I have talked with a large number of people, both local and out-of-state, about a future need for long-term care and a perceived lack of options to pay for it.
As a long-term care planning attorney, this is concerning to me. There are many, many options for planning for future long-term care needs, but people don't know they exist! This is a significant problem, but there's a solution available. To find it, let's talk about why the problem exists: active concealment by the state, passive omission by nursing homes, and lack of knowledge by financial advisors and attorneys.
State-Sanctioned
Medicaid is a federal-state partnership where the federal government provides money to each state that operates a Medicaid program based on regulations and restrictions found in federal law. Many of the Medicaid rules involving nursing home care are created by federal law and restrict the way the state is allowed to treat the assets and income of Medicaid applicants.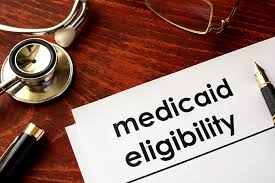 But the state doesn't always follow those rules. Medicaid is a system where limited resources are the basis for determining eligibility. In Iowa, the state knows that an applicant probably doesn't have the resources to pay for a district court appeal, so they tell the case workers who process the applications to aggressively attack assets that are considered exempt under federal law. Many of the long-term care planning myths people hear are the result of this aggressive approach, myths like "If I need a nursing home, the state will take my house," or, "I have to sign all my accounts over to the nursing home if I apply for Medicaid."
What benefit does the state get from this approach? If you or your loved one is paying for a nursing home out of pocket, the state budget looks better. Even though the funds are federally sourced, the state doesn't want to spend if it doesn't have to. Therefore, they encourage using methods to avoid spending those funds, even when those methods violate federal law, because it keeps more funds in the state's coffers.
Nursing Home-Approved
Nursing homes provide a critical service to a segment of our society who is often neglected or ignored. Individuals who can't care for themselves find loving and compassionate care, whether that care is provided at the end of life or during a period of rehabilitation and recovery. The staff at your local nursing home includes countless unsung heroes; I have heard it said that they are doing God's work.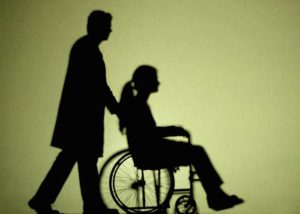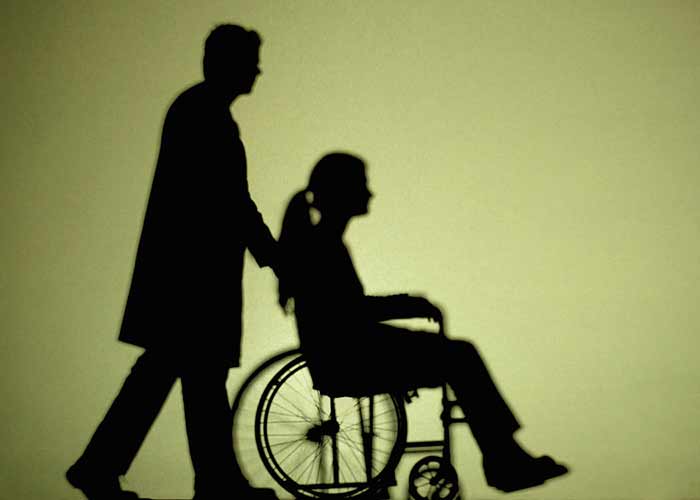 But a nursing home is still a business, and the facility has expenses to pay. The costs of utilities, salaries and wages, and supplies add up quickly, so there's a bottom line. That's why, in Iowa, the average cost of a private nursing home room for a person paying 100% out-of-pocket is approximately $215 per day.Those private-pay rates result in an average monthly cost of $6,500 and yearly costs of about $78,000.
If you are eligible for Medicaid, the nursing home charges a different rate.  The nursing home bill several thousand dollars less in a year when you are on Medicaid. If the nursing home gets paid less when you're on Medicaid, they have a vested interest in not assisting you with planning for Medicaid eligibility. They prefer you to pay 100% out of pocket for as long as possible.
It's important not to begrudge the nursing home here. The state is really to blame, since they are the ones who set the Medicaid rate. The nursing home's services are clearly worth more than the Medicaid rate, and they have a bottom line to meet. But don't expect the social worker or billing department at the facility to act in your best financial interests. They need to get paid, and they'll do what they can to ensure their expenses are covered.
Aided and Abetted
Historically, there have been two main approaches to long-term care planning: pay for long-term care insurance (LTCi) or use life estates and joint tenancy to transfer your assets both today and at your death. Long-term care insurance premiums have increased dramatically in the last 30 years, and just the costs associated with increasing age can preclude LTCi from being an option for many. Legally, life estate deeds and joint tenancy accounts are no longer viable because of Iowa's Medicaid eligibility standards and aggressive estate recovery program.
As a result, many financial advisors and general practice attorneys are telling their clients that there is nothing they can do to plan for nursing home care. The prevailing advice is that the insurance market and the law have changed so much since "the good ol' days" that your best bet is to just make sure you have enough in savings to pay your own way.
But this doesn't take into consideration the family farm or business, the unique tax treatment given to retirement accounts, or the actual rules and regulations that govern Medicaid eligibility. Yes, the rules have changed, and many of the loopholes that were used before – like life estates and joint accounts – have been closed. But the new rules have paved the way for – even encouraged! – long-term care planning by closing those loopholes.
Now, we have a framework built into the federal and state laws that shows us the path to Medicaid eligibility by complying with the law, not avoiding or circumventing it. Many of the old methods have been eliminated, but some are still workable and many new strategies have been created. You can be eligible for Medicaid for your nursing home expenses and still preserve your life's savings.
Myth Busted: You Have Options
I haven't gone into a lot of detail here because that's not the point of this post. No, rather than delve into the details of Medicaid eligibility, I want give you one piece of information: you have options. When it comes to long-term care planning, particularly when Medicaid is involved, we see two types of cases: pre-planning cases and crisis planning cases.
If you are a pre-planning type of case, you'll be visiting my office because you are being proactive about your long-term care plan. In these cases, you and your loved ones aren't staring nursing home costs in the face, which increases the number of available options. With pre-planning, we often use irrevocable trusts, funeral expense planning, and gift strategies to move your wealth down to your heirs well before a long-term care need puts those assets at risk.
A crisis planning case often arises when a catastrophic incident like a stroke occurs. In these situations, there are still many options for arranging the finances for you or your loved one in order to pay for the nursing home, including promissory notes, Medicaid annuities, and funeral planning.
Medicaid eligibility can be obtained in both pre-planning and crisis planning situations because the Medicaid rules take into account the fact that accidents happen and not everyone will have the opportunity to plan in advance.
The Rub
There's a Medicaid Planning hoax happening in our community. Too many people are skipping out on nursing home planning because the state, the facility, and their own advisors are telling them there's nothing they can do. Don't buy into the false narrative; you're still in the driver's seat.
If you feel like the cost of long-term care is running away with you, we can help. Contact our office and set up an initial consultation.
———-
The long-term care daily rates provided above are Iowa averages obtained from Genworth Financial. You can learn more about these costs in Iowa or in your own state by visiting their Cost of Care Survey.