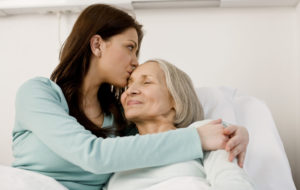 More than a third of family caregivers rate their job as highly stressful emotionally, and almost 20% report a high level of physical strain, according to the "Caregiving in the U.S. 2020" report from AARP Public Policy Institute and the National Alliance for Caregiving (NAC).
According to AARP's recent article, soldiering on may feel doable and the right thing to do. However, too much time without a break can lead to caregiver burnout, depression and health problems.
Every caregiver needs a caregiver-someone who will tend to your loved one for a short time so you can take care of yourself. This respite care can help you avoid burnout, which is good for both you and your loved one. However, just 14% of family caregivers allow themselves to take a break, despite the fact that 38% think that doing so would help them.
This break can take many forms. Respite care can come from family and friends, volunteer groups, faith-based organizations, government agencies and paid  workers. This can happen in the home or at an outside facility, like an adult day care center. Some long-term care insurance plans even cover part of the cost of respite care.
How to start talking about respite care
First, design a family respite care plan. Think about your needs and who is available to help fill them.
How much time do you need?
What does your loved one need (meals and personal care)?
Who can help?
Next, you should hold a family meeting. Discuss the fact that you need regular and as-needed time away from caring for your family's loved one. You should be specific and describe what you and the care recipient require. Also, try to be flexible. If a family member is unable to contribute time, ask them to contribute money for a once-a-week professional caregiver. Out-of-town relatives could also visit and take on the duties while you take a vacation.
Finally, there are many local and national organizations that offer information and contacts for paid and volunteer respite-care services. Another option is adult day care.
Reference: AARP (May 14, 2020) "Respite Care: Create a Plan to Give Yourself a Caregiving Break"