Considerable's recent article entitled "The second most common type of dementia often goes unrecognized" reports that in one study, nearly 70% of people diagnosed with Lewy body dementia visited three consultants before receiving the diagnosis. For 33% of people with the disease, getting the correct diagnosis took over two years.
The word "dementia" describes a condition affecting a person's memory and thinking that is a decline from how they used to function. The two most common types are Alzheimer's disease and Lewy body dementia. Lewy body dementia takes its name from the abnormal protein clumps found on the diagnosed individual's brain.
A diagnosis comprises two different conditions: dementia with Lewy bodies and Parkinson's disease dementia. With Lewy body dementia, an individual develops memory and thinking problems before or at the same time as he or she develops movement problems that mirror Parkinson's disease. In Parkinson's disease dementia, one who has experienced Parkinson's disease movement problems for years then also develops trouble with memory and thinking.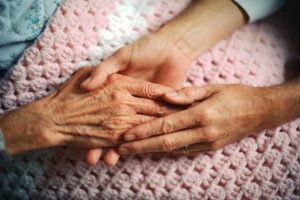 The two conditions have many common features. With the memory and thinking problems and movement problems, patients with these conditions can have fluctuations in their alertness and concentration, hallucinations and paranoia, acting out dreams during sleep (known as "REM sleep behavior disorder"), low blood pressure with standing, daytime sleepiness and depression and other symptoms.
Misdiagnosis commonly happens because of lack of awareness by physicians, patients, and their families. Research also reveals that the first diagnosis is commonly incorrect. Roughly 26% of people were first diagnosed with Alzheimer's disease, and 24% were given a psychiatric diagnosis like depression.
With the correct diagnosis, patients and families can seek out resources, such as the Lewy Body Dementia Association, an organization dedicated to helping people living with this disease. This group educates families, helps them know what to expect, connects patients and families to support and resources, and helps them find research opportunities.
Reference: Considerable (Aug. 14, 2020) "The second most common type of dementia often goes unrecognized"