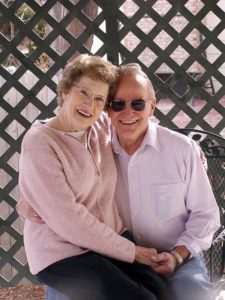 Here are 4 milestones that could signal that you have become a senior citizen, according to US News and World Report's recent article entitled "When Do You Become a Senior Citizen?"
Eligibility for Senior Benefits. There are exact ages when you qualify for a host of retirement benefits. In some ways, society makes it very clear when we become senior citizens. For example, we know that at age 65, we qualify for Medicare. Social Security benefits can begin as early as age 62 or as late as age 70. And senior discounts begin at some retailers and restaurants for those who are 55 or older.
If you're 50 or older, you're eligible to become an AARP member.
Spending Retirement Savings. Retirement accounts are developed to motivate workers to save for their retirement. Thus, accounts like a 401(k) plan or IRA usually impose a penalty for early withdrawals. If you take money out before age 59½, you'll typically be hit with a 10% penalty. You may consider yourself a senior citizen when you no longer have to concern yourself with that 10% penalty for early withdrawals from your IRA or 401(k).
However, when you hit a certain age, you will need to take required minimum distributions from retirement accounts. Also called "RMDs," these withdraws from traditional IRAs and 401(k) plans must be taken each year after age 72. Once you reach 72, you may think of yourself as a senior citizen because you have to start taking your RMDs from your retirement account.
Retirement. After you retire from working every day, your family and friends may consider you to have attained senior citizen status. The transition might bring on a feeling of meaning and purpose. Once you reach a certain age, you look back and go through self-reflection.
As you stop going to the office every day, you might feel a sense of gratitude for the years you were able to work and pursue a passion.
Health Issues. Medical conditions like arthritis, hypertension, or hearing loss may cause you to feel like you have reached senior citizen land. A person that is battling several age-related medical issues can feel olde,r just by the number and type of medications or medical devices they use.
It's not easy to feel young when you are being fitted with a walker or hearing aid, and you're lining up pill bottles every morning and evening. Feeling fatigued or ready for bed by 9 p.m. might be signals that you are getting older.
Reference: US News and World Report (Jan. 27, 2021) "When Do You Become a Senior Citizen?"