When a member of a family dies, it falls to the people left behind to pick up the pieces. Someone has to find out if the person left a last will, get the bills paid, stop Social Security or other automatic payments and file final tax returns. This is a hard time, but these tasks are among many that need to be done, according to the article "How to manage a loved one's finances after they die" from Business Insider.
This year, more families than usual are faced with the challenge of taking care of the business of a loved one's life while grieving a loss. When death comes suddenly, there isn't always time to prepare.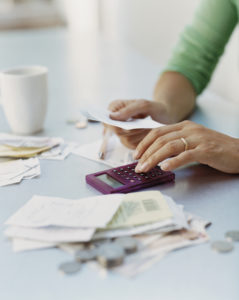 The first step is to determine who will be in charge. If there is a will, then it contains the name of the person selected to be the executor. When a married person dies, usually the surviving spouse has been named as the executor. Otherwise, the family will need to work together to pick one person, usually the one who lives closest to the person who died. That person may need to keep an eye on the house and obtain documents, so proximity is a plus. In a perfect world, the person would have an estate plan, so these decisions would have been made in advance.
Don't procrastinate. It is hard, but time is an issue. After the funeral and mourning period, it's time to get to work. Obtain death certificates, and make sure to get enough certified copies—most people get ten or twelve. They'll be needed for banks, brokerage houses and utility service providers. You'll also need death certificates for taking control of some digital assets, like the person's Facebook page.
The first agency to notify is Social Security. If there are other recurring payments, like VA benefits or a pension, those organizations also need to be notified. Contact banks, insurance companies, and financial advisors.
Get the person's credit cards into your possession and call the credit card companies immediately. Fraud on the deceased is common. Scammers look at death notices and then go onto the dark web to find the person's Social Security number, credit card and other personal identification info. The sooner the cards are shut down, the better.
Physical assets need to be secured. Locks on a house may be changed to prevent relatives or strangers from walking into the house and taking out property. Remove any possessions that are of value, both sentimental or financial. You should also take a complete inventory of what is in the house. Take pictures of everything and be prepared to keep the house well-maintained. If there are tenants or housemates, make arrangements to get them out of the house as soon as possible.
Accounts with beneficiaries are distributed directly to those beneficiaries, like payable-on-death (POD) accounts, 401(k)s, joint bank accounts and real property held in joint tenancy. The executor's role is to notify the institutions of the death, but not to distribute funds to beneficiaries.
The executor must also file a final tax return. The final federal tax return is due on April 15 of the year after death. Any taxes that weren't filed for any prior years, also need to be completed.
This is a big job, which is made harder by grief. Your estate planning attorney may have some suggestions for who might be qualified to help you. An attorney or a fiduciary will take a fee, either based on an hourly rate for services performed or a percentage of the entire value of the estate. If no one in the family is able to manage the tasks, it may be worth the investment.
Reference: Business Insider (May 2, 2020) "How to manage a loved one's finances after they die"