Many of us set New Year's resolutions to improve our quality of life. While it's often a goal to exercise more or eat more healthily, you can also resolve to improve your financial well-being. It's a great time to review your estate plan to make sure your legacy is protected.  The Tennessean's recent article entitled "Five estate-planning steps to take in the new year" gives us some common updates for your estate planning.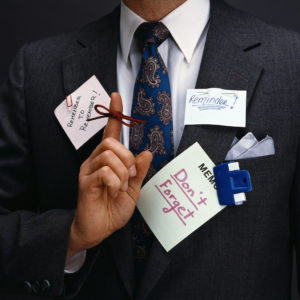 Schedule a meeting with your estate planning attorney to discuss your situation and to help the attorney create your plan.  You should also regularly review and update all your estate planning documents.
Goals and priorities change, so review your estate documents annually to make certain that your plan continues to reflect your present circumstances and intent. You may have changes to family or friendship dynamics or a change in assets that may impact your plan. It could be a divorce or remarriage; a family member or a loved one with a disability diagnosis, mental illness, or addiction; a move to a new state; or a change in a family business. If there's a change in your circumstances, get in touch with your estate planning attorney to update your documents as soon as possible.
Federal and state tax and estate laws change, so make sure you are enrolled in your attorney's "maintenance program" to get regular reviews of your documents in case there is new legislation.
Review retirement, investment, and trust accounts to make certain that they achieve your long-term financial goals.
A frequent estate planning error is forgetting to update the beneficiary designations on your retirement and investment accounts. Thoroughly review your accounts every year to ensure everything is up to snuff in your estate plan.
Communicate your intent to your heirs, who may include family, friends, and charities. It is important to engage in a frank discussion with your heirs about your legacy and estate plan. Because this can be an emotional conversation, begin with the basics.
Having this type of conversation now, can prevent conflict and hard feelings later.
Reference: Tennessean (Jan. 3, 2020) "Five estate-planning steps to take in the new year"