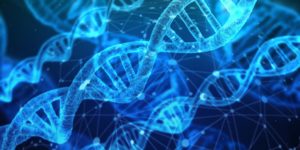 The study in Great Britain is the latest to suggest that genetics may play a part in why some people are more vulnerable to COVID-19 than others. It may also help to explain why people with dementia have been hard hit.
"It is not just age: this is an example of a specific gene variant causing vulnerability in some people," said David Melzer, a professor of epidemiology and public health at Exeter University and a co-author of the study.
The Guardian's recent article entitled "Research reveals gene role in both dementia and severe Covid-19" explains that the study published in the Journal of Gerontology: Medical Sciences reports how researchers analyzed data from the UK Biobank, where genetic and health data on 500,000 volunteers aged between 48 and 86 has been collected.
The researchers focused on a gene called ApoE which gives rise to proteins involved in carrying fats around the body and can exist in several forms. One such variant, called "e4", is known to impact cholesterol levels and processes involved in inflammation, as well as increasing the risk of heart disease and dementia.
They found 9,022 of almost 383,000 Biobank participants of European ancestry studied had two copies of the e4 variant, while more than 223,000 had two copies of a variant called "e3". The former have a risk of dementia up to 14 times greater than the latter.
The researchers then studied positive tests for COVID-19 between March 16 and April 26, when testing for the coronavirus was primarily done in hospitals, suggesting the cases were severe.
After considering factors such as age and sex, the researchers say people with two e4 variants had more than twice the risk of severe Covid-19 than those with two e3 variants.
One professor observed that it is possible that the role of ApoE in the immune system is important in the disease. Future research may be able to harness this to develop effective treatments.
Reference: The Guardian (May 26, 2020) "Research reveals gene role in both dementia and severe Covid-19"