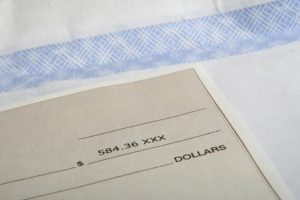 What do you do with a stimulus check delivered to your loved one who's passed away?
The word is that these checks will have to be returned. However, right now there's been no official guidance on how to go do this.
U.S. Treasury Secretary Steve Mnuchin was quoted in the Wall Street Journal as saying heirs should be returning money sent in the name of someone who died.
However, that's it. No one will elaborate, says KOMO's April article entitled "Heirs may have to return stimulus money sent to the deceased, but how and when?"
Payments to the dead have been trouble ever since the stimulus checks started to be sent out. The federal government isn't telling anyone the number of dead people who got the checks, but consumers are reporting them from across the U.S.
Even with the published reports that the government would like heirs to return the economic impact payments sent to the deceased, there still has been no official comment and no information addressing the issue on either the U.S. Treasury or IRS websites.
Add to this, the fact that some people are receiving conflicting information from tax professionals about their rights to the money.
Some people say they were informed that if the person was living as of January 2, then their survivors could keep the cash. However, in a transcript of an April 17 White House briefing, President Trump was asked about checks to dead people.
Trump said, "we'll get that back."
If you still have stimulus money sent to someone who has passed away, don't spend it. Keep it and monitor the IRS and Treasury websites for instructions on what to do with the stimulus check.
Reference: KOMO (April 29, 2020) "Heirs may have to return stimulus money sent to the deceased, but how and when?"