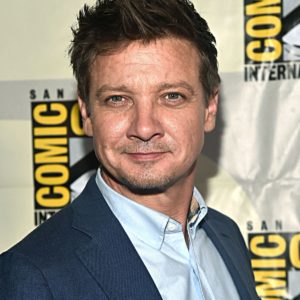 As some things get back to normal, some court cases are moving forward. Actor Jeremy Renner recently filed documents claiming that his ex-wife has been stealing money from their daughter's trust fund.
Renner's ex-wife Sonni Pacheco has already confessed to transferring money from the couple's daughter's trust fund more than once. An email from April 2019, which was revealed in the court documents, says that she admitted to taking money out of daughter Ava's account to purchase gifts and keep herself afloat, after spending her own savings on legal fees.
Pacheco wrote: "The money transfers to my bank were to keep me afloat/provide [the minor] Christmas presents/birthday gift bags and essentials for her bday party – after all my savings were spent on lawyers/child custody evaluator."
Court pleadings show that Pacheco withdrew an additional $10,701.40 to pay her property taxes, when she didn't have the money available eight months later. In addition, the document said that she took out $20,000 on another occasion in 2019 to pay attorney's fees. Another $12,000 was also said to have been withdrawn from the trust into her personal checking account.
In total, the court documents say that Pacheco reportedly withdrew roughly $50,000 from her daughter's trust fund.
The way the trust fund works, is that Renner deposits the money that is supposed to go for educational or medical expenses, as well as extracurricular activities for his seven-year-old daughter. Any amount in child support that is leftover is supposed to go into the trust fund, which Ava will be able to access in 20 years when she turns 27.
At the time of the report in March, Renner was estimated to be paying $30,000 a month to Pacheco in child support before taxes. Pacheco said at the time that she wasn't getting that much money from Renner and that a large portion of it was going to court bills. She now says she is being "bullied" in this situation.
The couple was first married in 2014, but they separated later that year. That split has become more contentious over time and led to additional court filings and court appearances concerning the well-being of their daughter.
Reference: Wealth Advisor (May 26, 2020) "Jeremy Renner Alleges Ex-Wife Misused Daughter's Trust Fund In New Filing"