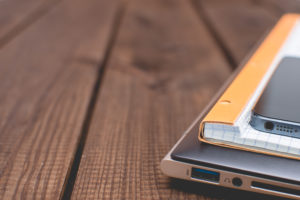 One of the challenges facing estate plans today is a new class of assets, known as digital property or digital assets. When a person dies, what happens to their digital lives? According to the article "Digital assets important part of modern estate planning" from the Cleveland Jewish News, your estate plan should also protect digital property, just like any other property.
What is digital property? There are many, but the basics include things like social media—Facebook, Instagram, Snapchat—as well as financial accounts, bank and investment accounts, blogs, photo sharing accounts, cloud storage, text messages, emails and more. If it has a username and a password and you access it on a digital device, consider it a digital asset.
Business and household files stored on a local computer or in the cloud should also be considered as digital assets.
The Revised Uniform Fiduciary Access to Digital Assets Act (RUFADAA) has been adopted by almost all states to provide legal guidance on rights to access digital assets for four (4) different types of fiduciaries: executors, trustees, agents under a financial power of attorney and guardians. The law allows people the right to grant not only their digital assets, but the contents of their communications. It establishes a three-tier system for the user, the most important part being if the person expresses permission in an online platform for a specific asset, directly with the custodian of a digital platform. If they have not done so, they can provide for permission to be granted in their estate planning documents. They can also allow or forbid people to gain access to their digital assets.
If a person does not take either of these steps, the terms of service they agreed to with the platform custodian governs the rights to access or deny access to their digital assets.
It's important to discuss this new asset class with your estate planning attorney to ensure that your estate plan addresses your digital assets. Having a list of digital assets is a first step, but it's just the start. Leaving the family to fight with a tech giant to gain access to digital accounts is a stressful legacy to leave behind.
Reference: Cleveland Jewish News (Sep. 24, 2020) "Digital assets important part of modern estate planning"