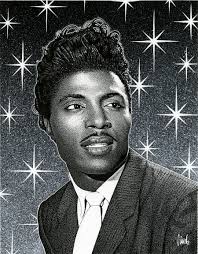 Little Richard's primary career was about 35 years long.  Wealth Advisor's recent article talks about whether or not his wealth will pass to his beneficiaries.
Estimates are that Little Richard generated at least $40 million in the span of his career, but the question is how much money is left or if there are people around to claim it.
Little Richard most likely left the majority of his estate to his son Danny.
But there is also a good chance that religious charities will get some of his estate if Richard decided to leave some or all of it to various church organizations.
The big question is how much money and property there is to distribute. As far as assets, they may be scarce. The authorship of the hits like "Tutti Frutti" is disputed, but Richard's birth name "Penniman" is on the original singles as composer. However, Little Richard sold the publishing rights in the mid-1950s and the intellectual property eventually ended up at Sony. He sued numerous times, trading cash settlements for royalty rights each time. As a result, Little Richard has no vast copyright library with which his heirs can generate income.
Everything else is cash. Little Richard had no foundations or charities. He was a private person and died that way.
Little Richard's challenges were the same as the ones that face others: longevity and income. You should plan well enough to have sufficient income on which to live. You don't want to outlive your income.
His song publishing should have been the major component to Little Richard's retirement plan, but he sold that away very early. Without the royalties or the ability to trade them for a lump sum check, he was effectively a mere performer paid by the show. When he stopped touring, that money stopped. Likewise, because he stopped recording decades ago, that money dried up as well.
Little Richard seems to have garnered enough money settling his lawsuits to live nicely, so he didn't need to work. However, who knows if he was still worth $40 million. He was still able to pay his bills and didn't have to tour from a wheelchair at county fairs. He made choices that aligned with his conscience and religious views.
Perhaps Little Richard didn't have a lot of money in the end, but it was "enough."
Reference: Wealth Advisor (May 11, 2020) "Does Little Richard's Son Inherit His $40 Million Career Or Will God Get Everything?"