The Small Business Administration is expected to start taking loan applications again next week through the Paycheck Protection Program for small businesses impacted by coronavirus. You may recall that the PPP was part of the $2.2 trillion CARES Act stimulus package. One of the most valuable aspects of this program is that these small business loans can be converted to grants and be fully forgiven if used to keep employees on the payroll.
While there is still confusion around exactly what steps business owners must take to qualify for forgiveness, Forbes recently suggested loan recipients take the following three steps now.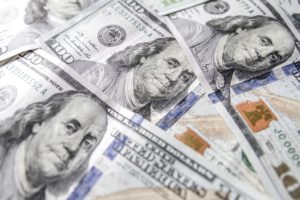 1: Use all of the funds you receive to pay your employees. Be aware that is mathematically impossible to get the full 100% forgiveness simply by paying the same wages that your Paycheck Protection Program application was based on. This is because the loans were calculated at 2-1/2 times your monthly payroll, and you will have only eight weeks (from the day you received funding) to disburse the loan funds.
What to do? You can use the rest of the funds on permissible expenses (business rents, mortgage interest, and utilities, with some restrictions). But it appears the safest thing to do ("safe" meaning likelihood of achieving full loan forgiveness) will be to increase your payroll, either the amount per employee or the number of employees you have on payroll, or by paying bonuses, etc.
2: But beware – any amount paid to a single employee (including yourself) over an annualized $100,000/year will not count towards forgiveness.
3: Start these payments from the very date you receive the money, or as close to that as possible, and make sure all your pay periods fall within the 8-week window. This is a tricky little point; forgiveness appears to be calculated on a cash basis, in which case, accrued payroll with a pay date after the 8-week period won't count.
Finally, remember that managing your business through these difficult times is a balancing act. In other words, don't put your business in danger just to be sure your PPP loan is fully forgiven. The last thing you want to do right now is sabotage the long-term health of your business. Even if your loan is not 100 percent forgiven, the remainder will convert to a one percent loan.
The best advice? Invest your time now on business strategy, forecast different scenarios, and have a plan to grow out of these challenging times.
Resources: Forbes, For Up To 100% PPP Loan Forgiveness, Take These 3 Steps The Very Moment You Get Your Loan, April 23, 2020; US Chamber of Commerce, CORONAVIRUS EMERGENCY LOANS Small Business Guide and Checklist, updated April 23, 2020