Iowa Medicaid Planning Guide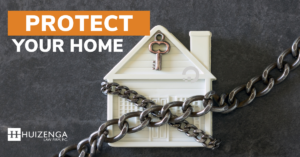 Could you lose your HOME to Medicaid? Don't let this happen to you! 
Are you or a loved one:
Nearing retirement and unsure about future healthcare and housing?
Anticipating the need for nursing home care and worrying about how to afford it?
Concerned about losing your HOME due to the high cost of long-term care?
Unsure about the Medicaid application process and scared of making costly mistakes?
Wanting to protect your hard-earned savings and real estate from Medicaid spend down?
Interested in using trusts or other legal strategies to secure your assets?
Worried about how your income might affect your Medicaid eligibility?
Denied Medicaid coverage and feeling lost about what to do next?
A veteran trying to navigate VA benefits and Medicaid simultaneously?
Don't be a victim of confusion and misinformation! Your HOME doesn't have to be at risk.
We're experts in elder law and estate planning, specializing in protecting Iowans like you from the complexities and pitfalls of Medicaid. Let us guide you through this challenging time, ensuring you maintain financial stability while getting the care you need. You've worked hard for your home – don't let Medicaid take it away. Get the expert help you deserve today. 
Don't gamble with your home – Call us at 712-737-3885 or fill the form out below today. We're here to help. 
Get Started Today – Secure Your Family's Legacy