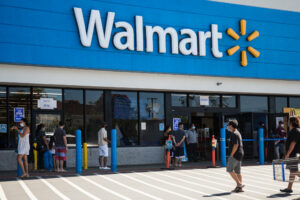 Seniors can now join Walmart+ with a paid membership to receive a selection of free medications, plus thousands of other prescription drugs at a discount of up to 85%.
Money Talk News' recent article entitled "New Walmart+ Perk Can Save You Up to 85% on Drugs" explains that the prescription savings program — Walmart+ Rx for less — can save you money on "the most commonly prescribed medications across a variety of health needs, including heart health, mental health, antibiotics, allergies and diabetes management."
However, it can't be combined with insurance and isn't available in all states.
The new program is not the first time the nation's largest retailer has tried to cut prescription drug costs.
Since 2006, Walmart has offered a $4 generics program that charges $4 for a 30-day supply of many generic drugs, or $10 for a 90-day supply. That program is still available to all shoppers, even those who are not Walmart+ members.
In December, the program rolled out free next-day and two-day shipping for members with no minimum purchase requirement, similar to Amazon's Prime membership.
In a press release, Janey Whiteside, executive vice president and chief customer officer for Walmart U.S., says the newest perks are part of an effort to make Walmart+ the "ultimate life hack" for customers:
"We know we can use our size and scale to help simplify things for our customers in a way only we can."
Reference: Money Talk News (June 14, 2021) "New Walmart+ Perk Can Save You Up to 85% on Drugs"