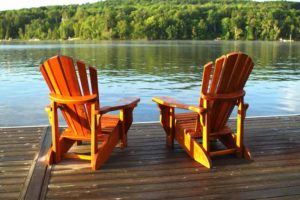 Think Advisor's recently wrote an article detailing a few scary retirement statistics.  Overall, there is a lack of preparation, savings difficulty and general uncertainty facing American retirees.
11 Scary Retirement Statistics
25% Americans are on track to maintain their lifestyles in retirement. The other 75% will need to work longer, move to lower-cost housing and cut spending to maintain their standard of living, largely due to the coronavirus downturn.
Social Security trust funds would be empty by 2023, without the payroll tax. While President Trump let employers temporarily defer the employee portion of payroll taxes, he said the deferred taxes could later be forgiven, or the cut made permanent. When he signed the order, he vowed to "terminate the tax," if reelected. Republican lawmakers subsequently debuted a plan to fund any shortfalls from the Treasury.
Social Security benefits will decrease by 21% if the trust fund runs out. Congress will have to intercede, or it could happen 10 years from now, if not sooner.
Those born in 1960 will have a big problem because of the complicated formula the Social Security Administration uses to calculate benefits. Pre-retirees born in 1960 will see a nearly 15% cut to their lifetime benefits from Social Security when it's time to collect. If the pandemic suppresses the economy into 2022, those cuts will impact more pre-retirees. The impact to their Social Security benefits will be permanent.
The 2021 Social Security cost of living adjustment, or COLA, will be just 1.3%. Retirees should note that rising health care costs and a potential 6% increase in Medicare Part B premiums may absorb that benefit increase.
More than 50% of Americans think the economy is worse now than in 2008, with 51% of Americans seeing the COVID slowdown as worse than the 2008 recession. A survey from Edelman Financial Engines also found that 26% had withdrawn money from retirement or savings for living expenses.
About 60% of retirement savers have fallen behind in saving for retirement, according to a TIAA study. Among these, 30% said it was directly due to the pandemic.
Internet searches for "move out of the U.S." have increased 16 times. International Living magazine says it had seen the jump in search traffic around the phrase since May. A total of 20% of respondents in a survey it conducted also said they wanted to move due to the pandemic. However, just 45% cited a desire to save money.
Approximately 42% of investors sold stock, and most of them (88%) of them regretted it. In response to the drop in stocks in mid-March last year, 42% of investors in a survey by MagnifyMoney sold at least one stock and 24% sold all their holdings. About 69% of those who sold stock at the start of the pandemic greatly regretted it, and 19% said they were somewhat regretful.
Roughly 80% of older Americans don't understand retirement planning and don't know the basics of how to successfully plan for a financially secure retirement, according to a study by The American College of Financial Services. The survey also found only 30% of respondents had a plan in place to fund long-term care needs, and just one in four actually had long-term care insurance.
About 3 million workers may have been driven into early retirement due to the pandemic. From March to August of 2020, 2.8 million older workers might have been pushed out of their jobs prematurely, with economic turmoil and poor health making it hard for them to resume their careers elsewhere, according to by the Schwartz Center for Economic Policy Analysis at the New School. The report found that 38% of unemployed older adults stopped looking for work and left the workforce, and an additional 1.1 million were expected to do likewise.
Reference: Think Advisor (Oct. 30, 2020) "11 Scariest Retirement Statistics: 2020"